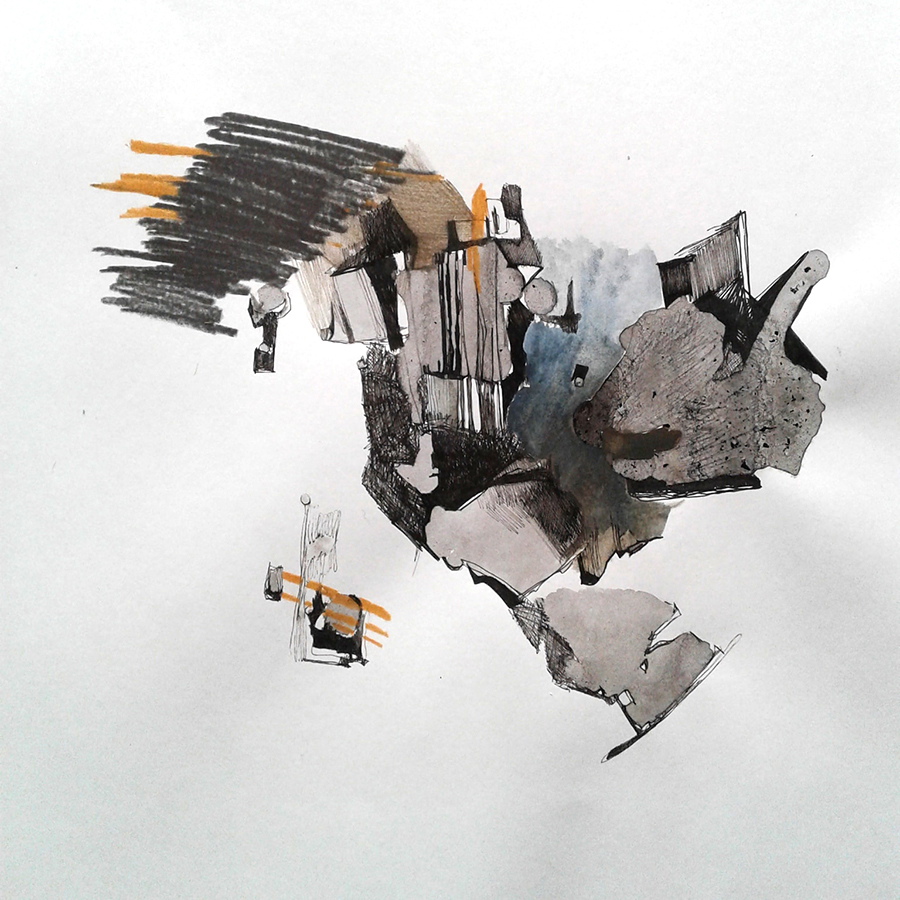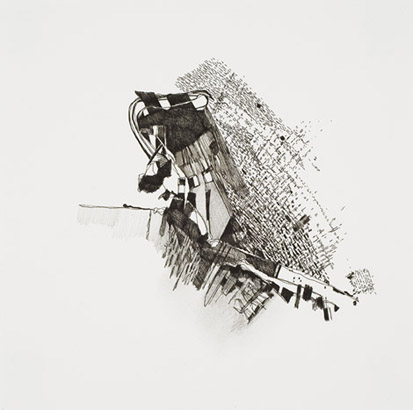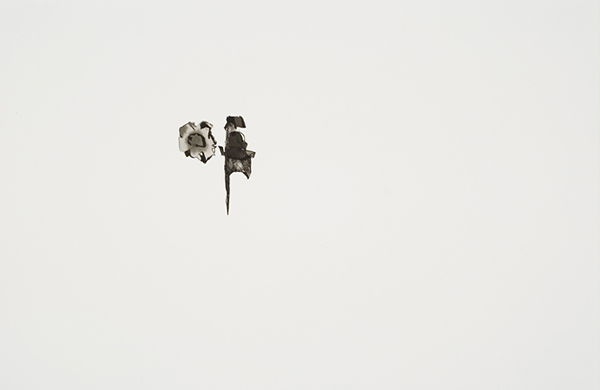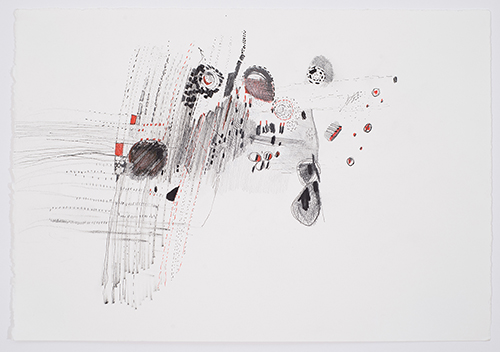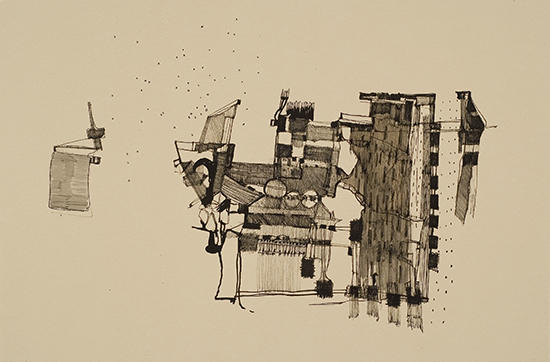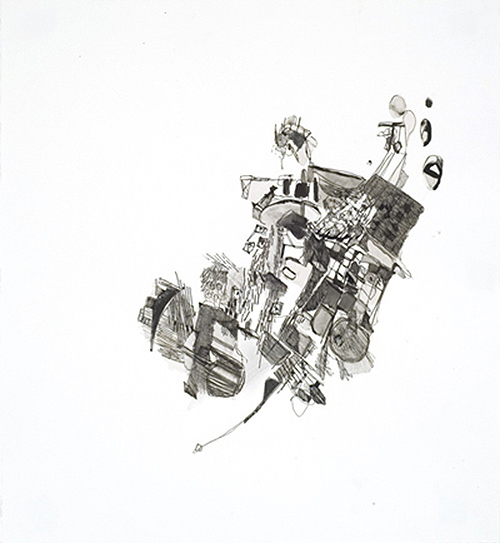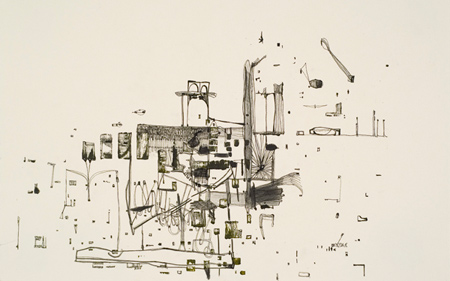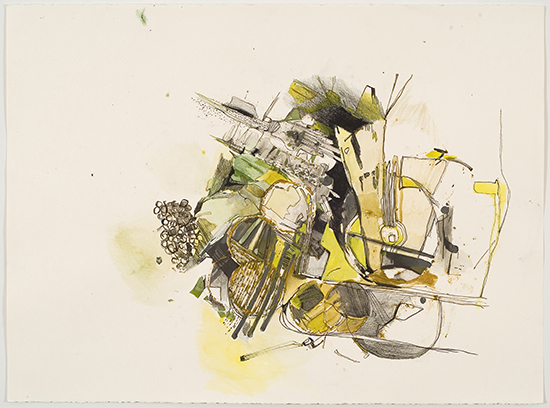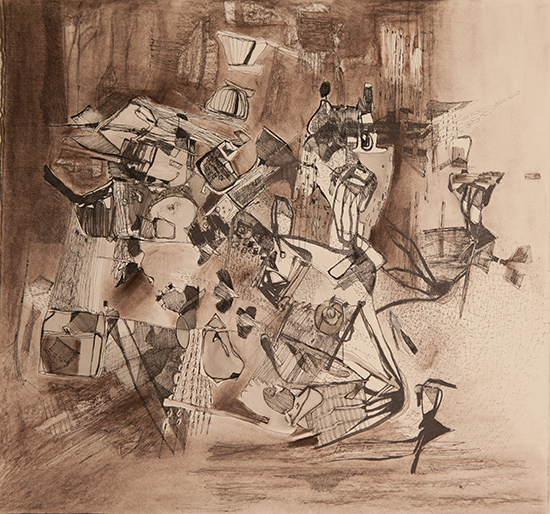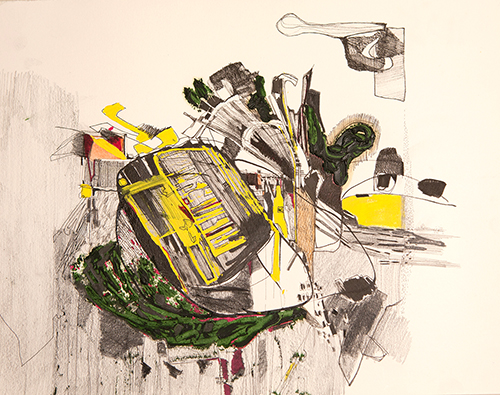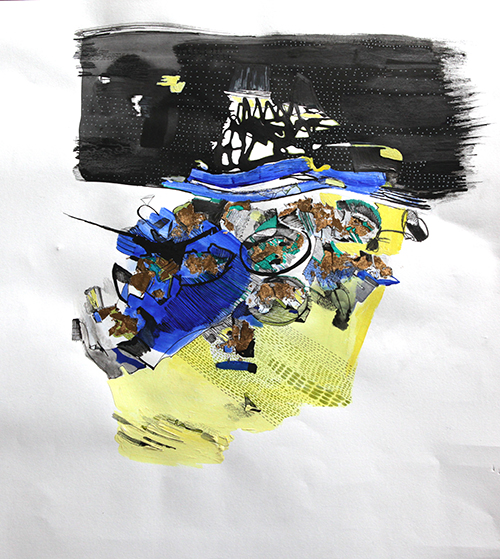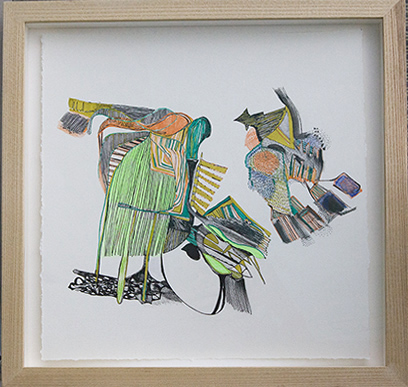 Composition no 53
Brand new!
mixed media on paper
18″ x 24″
A Side Shine
ink on 100% rag
12″ x 22 1/4″
Arc
ink on 100% rag
9″ x 9″
SOLD
Black Magenta
ink and conte on 100% rag.
Blue, Maroon, Green
ink on 100% rag
11″ x 15″
SOLD
Boat
ink on tan paper (100% rag)
21″ x 15″
Bubbles on the Side
ink on 100% rag
20″ x 18″
Building
ink on paper
10″ x 15″
SOLD
Combined
ink on paper
9.5″ x 21″
Composition no.38
ink and coloured pencil on tan paper
Kamikaze (Composition no.39)
ink and conte on paper
20 1/8″ x 19 1/4″
framed in ash
Composition no. 41
oil and ink on paper
11″ x 14 1/4″
framed
Composition 45
19 3/4″ x 20 1/2″ framed
gold leaf, ink and mixed media on 100% rag*
Composition no45 is an abstract drawing- work on paper. This work is experimental in sourcing another way for light. That yellow or white was traditional in having a directional movement.. however, I wanted to see the play of metal- a reflective agent. 
*what is rag? it looks like paper but it is actually an acid-free cotton.
It means over time it will not age (or "yellow") and is a museum quality support.
Composition no.50
graphite and pencil crayon on 100% rag
framed in ash
SOLD